Hardwood Flooring
What to Know Before You Shop
Solid or Engineered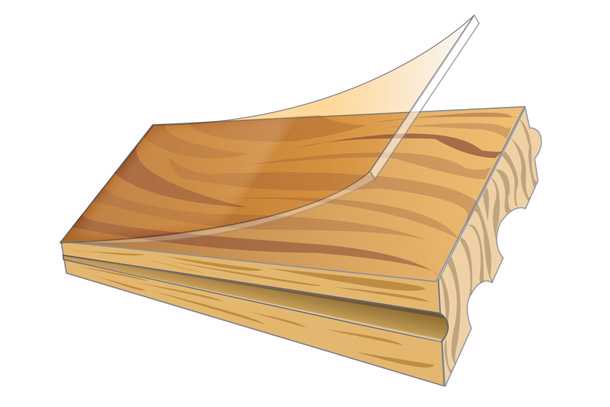 Solid Hardwood
Beneath its protective finish, solid hardwood flooring is exactly that: solid hardwood through and through. Solid hardwood floors tend to be the most sought-after floors. They're known for durability and timeless beauty, but can also be visually versatile. You can keep a look for life, or sand and refinish again and again. Hartco solid hardwood is always made in the USA with domestically sourced lumber, a naturally sustainable resource.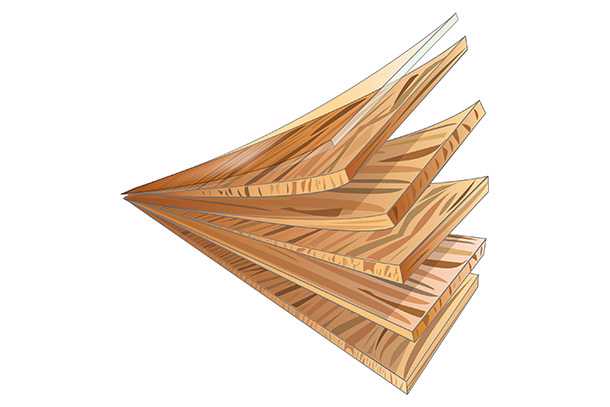 Engineered Hardwood
Engineered wood flooring has a layered structure: wood top and backing with a strong, stable core made from cross layers of pressed plywood. This structure makes engineered wood flooring a great choice for basements, over concrete subfloors and over radiant heating systems. Depending on top layer thickness, some engineered floors can be sanded and refinished.
Wood Species
Wood Species
Both solid hardwood and engineered wood are available in a variety of wood species. You won't find every type of wood in every color or style, so if you have a species preference, start your search there. There are two ways species could play into your final floor-buying decision:
Visual: Natural wood characteristics vary depending on which species you select, giving you plenty of stylish options to choose from.

Durability: Harder wood species, such as Oak, Maple and Hickory, are more resistant to dents and scratches than softer species like Walnut, Birch and Cherry.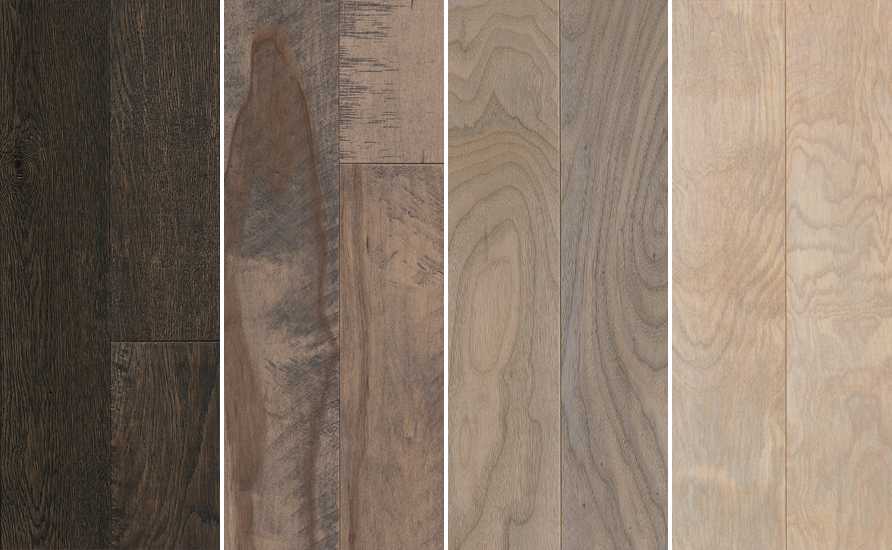 Color & Style
Color and style have a major impact on your finished project. With endless design options, figuring out which features are most important to you will help guide your decision. As you narrow down your search, consider the following:
Color – Select from a spectrum of colors, tones and even multi-tonal designs to coordinate with any style.

Texture – Choose between smooth traditional hardwood, distressed-look hardwood, or something in between.

Gloss – High gloss floors present a polished style, but don't hide scratches as well. Low gloss floors provide a more natural look while showing less wear.

Character – The natural character of hardwood varies between species and collections. Some collections have more even-looking planks that create a uniform look on the overall floor. Other collections are full of character, with plank-to-plank variations in color, streaks and filled knots and splits.

Plank Width – Hardwood planks range in width from strips less than 3" to ultra-wide planks up to 7-1/2". Width affects the cost of your floors (narrower is typically less expensive), how open or cozy a room feels (wider feels more open), or the overall style (narrow planks are more traditional).

Edge Detail – How plank ends and edges are finished affects the level of visual emphasis placed on each board. Micro-beveled provides subtle definition, square looks seamless from board to board, and scraped edges make individual planks stand out more, for a rustic look.
Durability
Durability
Hardwood flooring generally performs very well over time, but even the toughest wood floors can show wear. As you begin shopping, consider how the room will be used and keep these factors in mind:
Installation Area
Opt for engineered hardwood if moisture is a possibility — like in a basement — or over concrete slab or radiant heating.
Wood Hardness
Some species, like Oak, Maple and Hickory, are naturally harder than others and may be better choices for high-traffic areas.
Finish
All Hartco hardwood floors come with a protective finish, but the level of protection can vary by collection. Our Lifetime Finish provides superior protection from everyday wear.
Warranty
Hartco provides one of the most comprehensive warranties in the industry on select products, including installation and Lifetime Structural Warranty.
Category
Color
Look
Species
Collection
Gloss
Width
Thickness
Edge
Installation
DIY Level
Made in the USA
Item Shape