How Much Does Hardwood Flooring Cost?
Beyond the boards: 8 cost factors to consider as you plan your wood flooring project.
There's more to overall wood flooring costs than simply the price of the wood itself, and knowing what they are can help you avoid surprises and stick to your planned budget. Here are some factors to consider.

1) Cost of the Hardwood Flooring Itself
Hardwood flooring prices can vary widely depending on where you live, the origin and quality of the wood, and several other factors, including:
Visual

Beyond standard staining, each process applied to a board increases its cost: for example, wood flooring collections that feature artistic surface treatments like double staining, scraping and weathering.
Width & Length

Longer and wider solid wood planks present a more natural and visually appealing look, particularly when the plank length is varied and includes plenty of long planks. Wider, varied-length planks are very desirable, and typically cost more than thinner and shorter planks.
Finish

If a hardwood floor has a premium protective finish or other special features that enhance durability, that could correspond to a better warranty and a higher cost.
Wood Construction & Thickness

For example, engineered hardwood flooring with thicker construction and thicker top layers tend to cost more than thinner engineered products.
2) Extra Flooring Material
Once you know your project's square footage, make sure you factor in an extra 10% of flooring to ensure you do not run out. Industry standards also permit grading deficiencies not to exceed 5%, so extra boards provide peace of mind in the off chance that there are any milling, dimension or visual defects. Consult the appropriate product warranty for exact terms.
3) Trim and Molding
No hardwood flooring project is complete without coordinated wood trim and molding, but people often forget to factor these into their budget. These are the pieces that finish board edges, stairs and step-downs, cover gaps between flooring and walls, hide joints left for expansion and contraction, and bridge the threshold between two different floor coverings. Without trim and molding, your wood flooring would appear unfinished.

FLOORING TRIM & MOLDING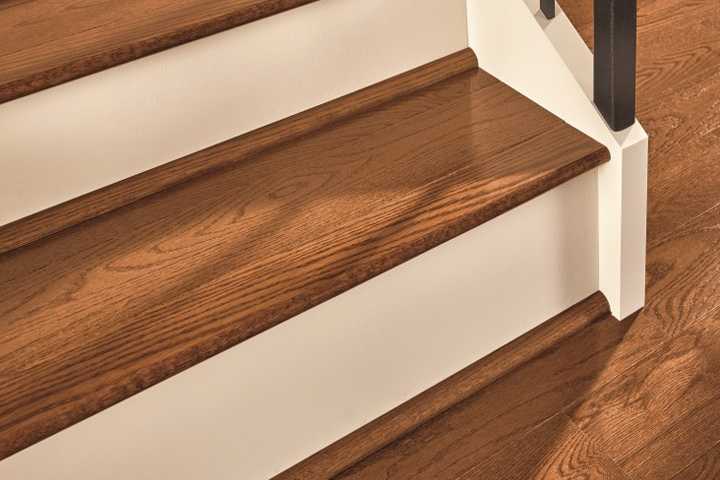 4) Professional Installation
You could cut down your hardwood flooring costs by installing the flooring yourself, but many people prefer the peace of mind that comes with hiring a professional flooring installer. This cost factor may impact other decisions you make, so get a couple of estimates early on in the process. Stick with hardwood flooring contractors who have lots of experience, and for guaranteed results, ask your local flooring retailer to refer you to reputable installer near you.
5) Furniture Removal and Replacement
Your flooring contractor might charge extra if you need your furniture moved around, or even removed from your home during the job. If you're doing your own installation and don't have room to store your things somewhere else in the house, consider the cost of renting a temporary storage unit that can be placed outside your home.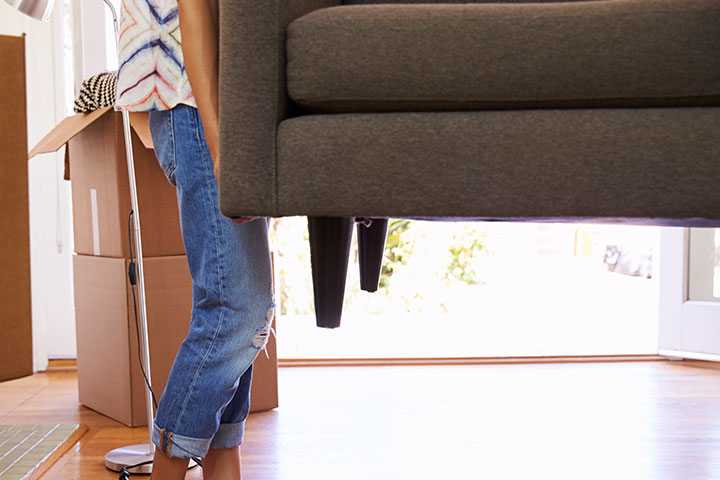 6) Removal of Old Flooring
Don't forget to factor in the cost of removing and disposing of your old floor. This cost will vary depending upon where you live, what type of floor you are having removed (old hardwood floor, tile or laminate can be more challenging than carpet), and your agreement with your flooring installer.
7) Subfloor Repair & Preparation
It's pretty common to find that your subfloor needs some work to ensure its smooth and level. You might not discover this until after the old flooring is ripped out, so it's best to be prepared for the likelihood. At the very least, some scraping and cleanup will be needed after the old flooring is removed.

Subfloor preparation costs could translate to extra hours for your professional installer, which he or she may have already budgeted for, or it could mean the cost to buy materials if you need to replace plywood or do any patching or major sanding yourself.
8) Installation Tools & Materials
Whether you install your wood flooring yourself or hire a pro, you'll still need to account for the extra tools and materials needed. Things like underlayment, adhesive, adhesive cleaner, spacers, nails and staples will increase your hardwood flooring costs. And unless you or your contractor already has the right tools, you'll need to buy or rent those.

The exact materials required depends on the type of hardwood flooring (for example, engineered hardwood styles with locking technology don't require glue, staples or nails), and you may already have things like a tape measure, hammer, utility knife and other basics at home. Our Hardwood Installation Guide has more specifics on what you'll need, and you should always consult the instructions for your particular product.

HARDWOOD FLOORING INSTRUCTIONS

If you invest the time now to understand hardwood flooring cost factors, you'll know exactly how to plan your budget to get the hardwood floor you really want.
Inspiration to Your Inbox
Sign up for news about our latest hardwood flooring innovations—and get inspired for your next project.
Sign Up